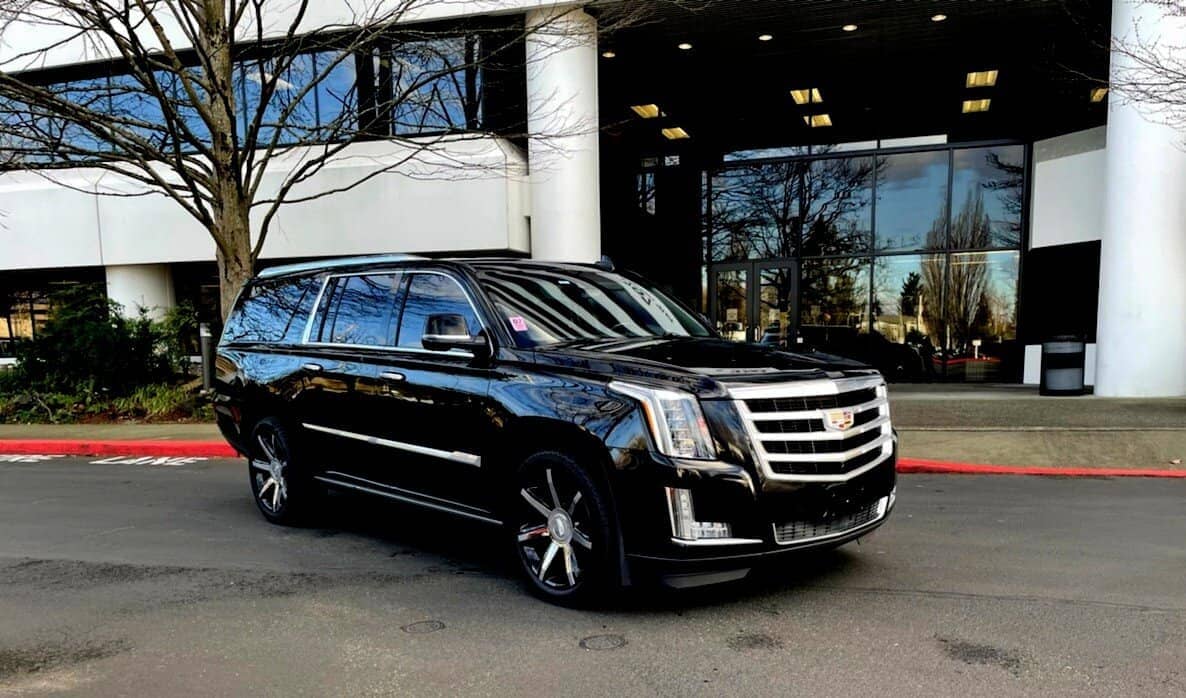 January 23, 2023
Since most destinations no longer have travel restrictions, many individuals consider taking that well-earned trip overseas to soak up some winter sunlight, warm their bones, and uplift their mood. We've all had a difficult couple of years, so we want to unwind and enjoy ourselves.
Airport shuttle service is a type of shared transportation that provides a convenient and cost-effective way to travel to and from the airport.
What Does Seattle Airport transportation Company Do?
Signature Carriage offers Seattle airport transportation that typically operates on a pre-set schedule and picks up and drops off passengers at designated locations, such as hotels, airports, and train stations. They usually run on a shared-ride basis, meaning that multiple passengers are picked up and dropped off at different locations.
Airport shuttles are often less expensive than taking a taxi or a private car service and can be a good option for travelers who are looking for a budget-friendly way to get to and from the airport. Some shuttle services offer scheduled routes between airports, city centers, or other popular destinations, while others offer door-to-door service.
How does Seattle Airport Transportation Work?
The Limo airport transportation service Seattle offered by Signature Carriage typically works by providing a pre-scheduled, shared ride service for passengers traveling to and from the airport. Here is a general overview of how airport shuttles work:
Reservations: Passengers can make a reservation for an airport transportation service Seattle WAonline or through a mobile app. The reservation process typically includes providing information such as the passenger's name, flight details, pickup and drop-off locations, and number of passengers.
Schedules: Seattle airport transportation services operate on a pre-set schedule, with specific times for pickups and drop-offs at the airport, as well as at other designated locations such as hotels, train stations and other major landmarks.
Pickup: On the day of travel, the limo airport transportation service Seattle will arrive at the designated pickup location at the scheduled time. The driver will assist with loading luggage and ensuring that all passengers are on board.
Route: The airport transportation service Seattle WAwill follow a predetermined route, making multiple stops to pick up and drop off passengers at their destinations.
Drop-off: Upon arrival at the airport, the driver will assist with unloading luggage and dropping off passengers at the terminal. For return trips, the driver will pick up passengers at the terminal and transport them to their designated drop-off location.
Flexibility: Some shuttle services offer flexibility in scheduling, allowing passengers to request a specific pickup or drop-off time, subject to availability.
Safety: A Seattle airport transportation company have safety measures such as pre-screening drivers and GPS tracking. Some companies may have implemented extra safety measures due to the ongoing pandemic.
Benefits of Using Airport Shuttle Service
Signature Carriage is one of the best Seattle airport transportation company and some of the benefits of using our services are:
Ø Convenience
Seattle airport transportation, such as shuttle buses and private car services, can save you the stress and hassle of navigating unfamiliar roads and finding parking at the airport.
Ø Reliability
Scheduled airport transportation service Seattle WA services can help ensure that you arrive on time for your flight and are picked up promptly upon your return.
Ø Cost-effective
Limo airport transportation service Seattle can be a more cost-effective option than taking a taxi, especially if you are traveling in a group.
Ø Safety
Using a professional Seattle airport transportation company such as Signature Carriage provides a sense of security and peace of mind, knowing that your driver has experience navigating roads and traffic and knowledge of the city.
Ø Comfort
Many airport transportation services offer comfortable and well-maintained vehicles, which can make your travel experience more enjoyable.
Ø Door-to-door service
Some airport transportation services offer door-to-door service, which means the driver will pick you up at your doorstep and drop you off at the airport terminal, saving you the time and energy of getting to a pickup location.
Ø Luggage Assistance
Most airport transportation services offer help loading and unloading luggage, which can be especially helpful for travelers with many bags or heavy suitcases.
Final Words
In a nutshell, Signature Carriage Seattle airport transportation services are a convenient and cost-effective way to travel to and from the airport. When choosing an airport shuttle service, it's important to consider factors such as cost, reputation, schedule, vehicle, safety, insurance, and additional services. Fortunately, Signature Carriage ticks all the boxes and meets your needs and helps to make your travel experience more enjoyable.
BOOK A LIMO
Make an online reservation for your next event or party
RECENT POSTS
CATEGORIES
ABOUT
Signature Limousine service has been in business for the past 18 years and has managed to earn a reputation as a reliable limousine service. This hard-earned name is undoubtedly we try to live up to while struggling to be even better.
META
SEARCH